OFFICIAL TENNIS E-LEARNING PLATFORM OF THE


BECOME THE BEST TENNIS PLAYER YOU CAN BE
Tennis superstar, Felix Auger-Aliassime teaches you everything he knows in this exclusive class, transforming the way you play tennis. Immerse yourself in the process and leave the class with a better forehand, backhand, return, and a new set of lifelong, tennis skills.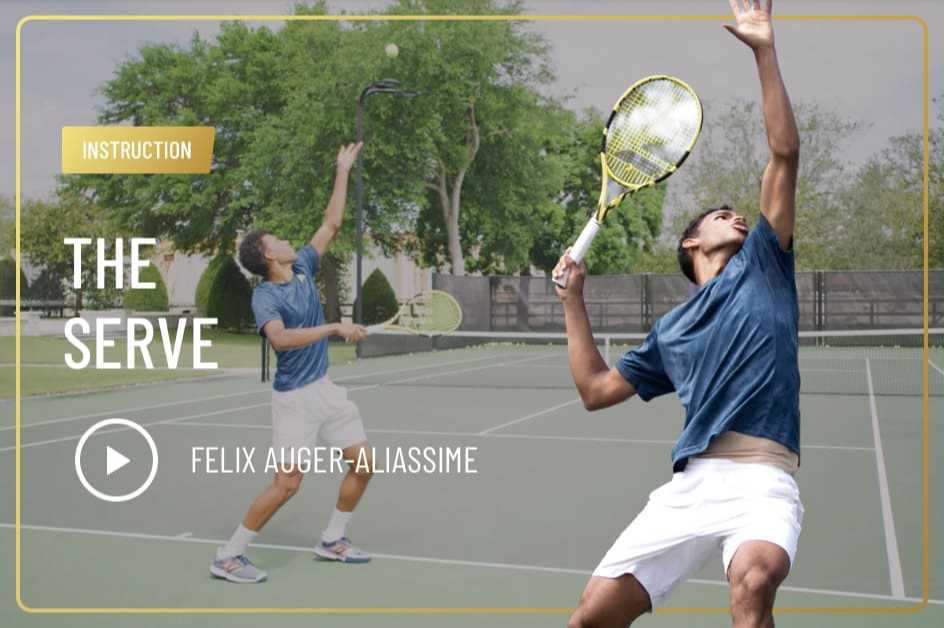 The Serve
The serve is the only shot that you have complete control over. Felix walks you through the fundamentals of the serve and shares key tips to give you full control as you step up to the line.
The Forehand
Every great player started with a solid foundation of technique on their groundstrokes. Felix walks you through every step of the forehand to make sure your forehand is technically sound and is a weapon on the court.
Fuel
Felix explains what his diet is on and off the court.
LEVEL UP YOUR TENNIS GAME
Drastically improve your game through in-depth video lessons. It's a world-class curriculum and unforgettable learning experience designed to level you up.
Learn from the best
Felix Auger-Aliassime
Once an up and coming star on the ATP Tour, Felix Auger-Aliassime is here to stay. With maturity beyond his years and his eyes on the future, there is no limit to his potential. Now the charismatic young Canadian is here to show you the side of him you've never seen before. Join Felix as he shares the secrets to easy power on your forehand, and the unparalleled work ethic that has him on the cusp of greatness so you can find the greatness and power within your game.
READY TO LEVEL UP YOUR GAME?
JOIN NOW!
We offer a 100% money back guarantee until Day 7 of the class if you don't love it.
PERFECT FOR ALL SKILL LEVELS
Our personalization algorithms suggests the individual lessons, drills, and instruction for you to improve faster than ever before. We have fun classes for those yet to pick up a tennis racket, elite professionals, and everyone in between.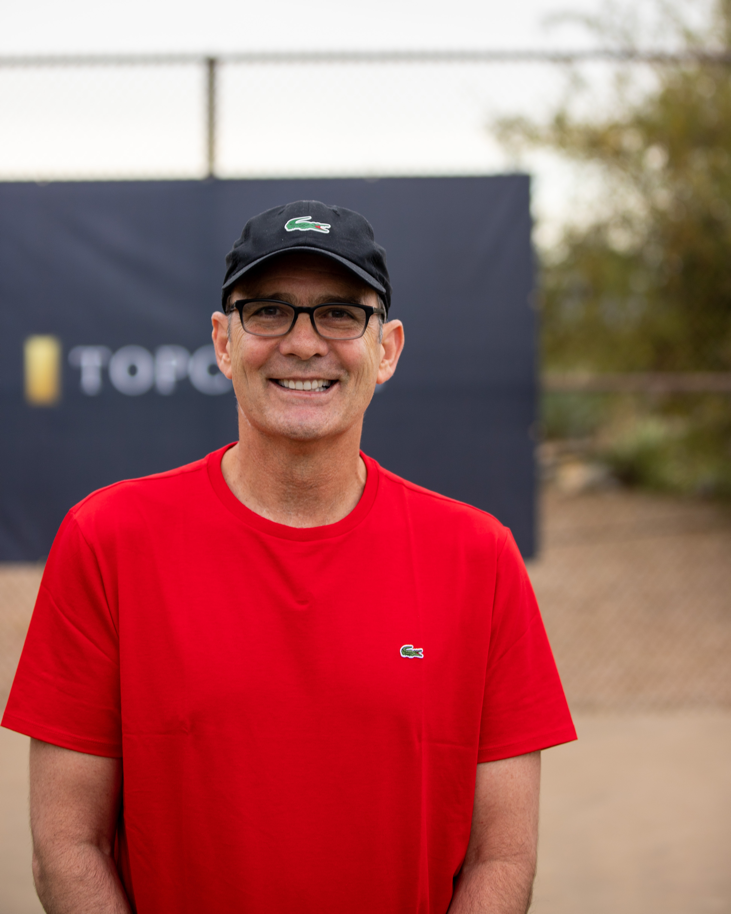 WHAT MEMBERS ARE SAYING
Join thousands of other players learning on TopCourt
Frequently asked questions
TopCourt is a streaming platform that makes it possible for anyone to look into the life, mind, and performance of the top tennis pros. Drills, stories, behind the scenes events, and instructional videos are available anytime, anywhere on your smartphone, personal computer, and other streaming media players.
Membership includes access to an incredible catalog of 100+ drills, instructional videos, personal stories, and behind the scenes footage led by the world's top tennis professionals.

Each pro shares their best-kept secrets to mastering the game of tennis in a way you've never seen before. You'll learn world-class technique for all shots in the game, off court preparation and fitness regimens, mental strategies to get you through tough matches, and lots more so you finish on top.
With TopCourt, you can learn and be inspired anytime, anywhere, including your smartphone, personal computer, and other streaming media players. Watch at your own pace and unleash your full potential.
The annual membership starts at just $180 and provides unlimited access to all pros and new pros as they launch. All TopCourt memberships include unlimited streaming, high-definition videos, and special rewards for getting started.

Additional exclusive tennis experiences are available through our TopCourt Gold membership to get you closer to the game than ever before.
If you don't want to continue, you can cancel your membership renewal through your account page. Follow the prompts to cancel on the Settings page, and your membership will not renew. Please note that there aren't refunds for partially unused membership periods.

If you have more questions, don't hesitate to reach out to us at [email protected] We're happy to help in anyway we can!
Yes! Our team is continuously adding the world's top pros and coaches to the platform to ensure you stay ahead of the curve. With new content launching regularly, you can learn new skills, ignite your passions, and play the game better than ever before.

As a member, you can even win the chance to join us on set as a VIP guest and hang with the pros. We hope to see you there!
TopCourt offers instruction, drills, stories and more from a variety of current and former champions and world-class coaches. All of our videos are designed to be accessible for people with little to no experience and advanced professionals alike. If you're a tennis fan, or looking to unleash your potential, TopCourt is an absolute must have!