INVEST IN YOUR EMPLOYEE
More than 90% of organizations now use e-learning solutions to empower and inspire greatness from their teams, managers, and executives. With TopCourt for Organizations you can increase employee retention and motivation with on-demand classes. Win more clients with our once in a lifetime experiences that get you closer than ever before to tennis icons.
WHY EMPLOYEES LOVE TOPCOURT
Stream anytime, anywhere, at your own pace
Watch at home on your big screen or on the go with your mobile device or tablet.
Get inspired, 10 minutes at a time
Each class features tennis video lessons that fit into any part of your day. Learn on your own terms with the latest in microlearning methodologies.
An immersive learning experience
Mind bending graphics and visuals. Inspiration and storytelling that defy belief make you feel one-on-one with our icons.
Learn from the world's best
The greatest have something to teach us all—at any level. Watch Grand Slam Champions, World #1's, and Olympic Gold Medalists share their drills, instruction, stories, and everyday wisdom to inspire you.
Unlimited access with your annual membership
Members get access to every class in our library. New classes added regularly.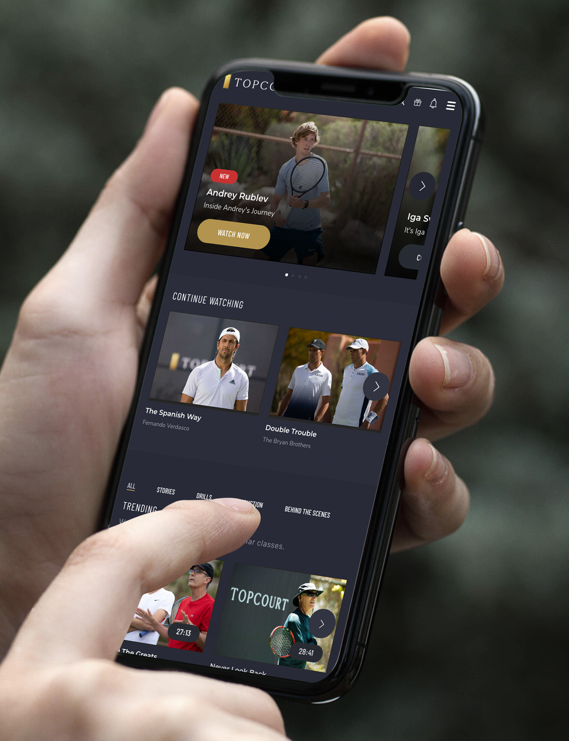 Explore Your Tennis Icons